(Spaghetti) Sauce and Meatballs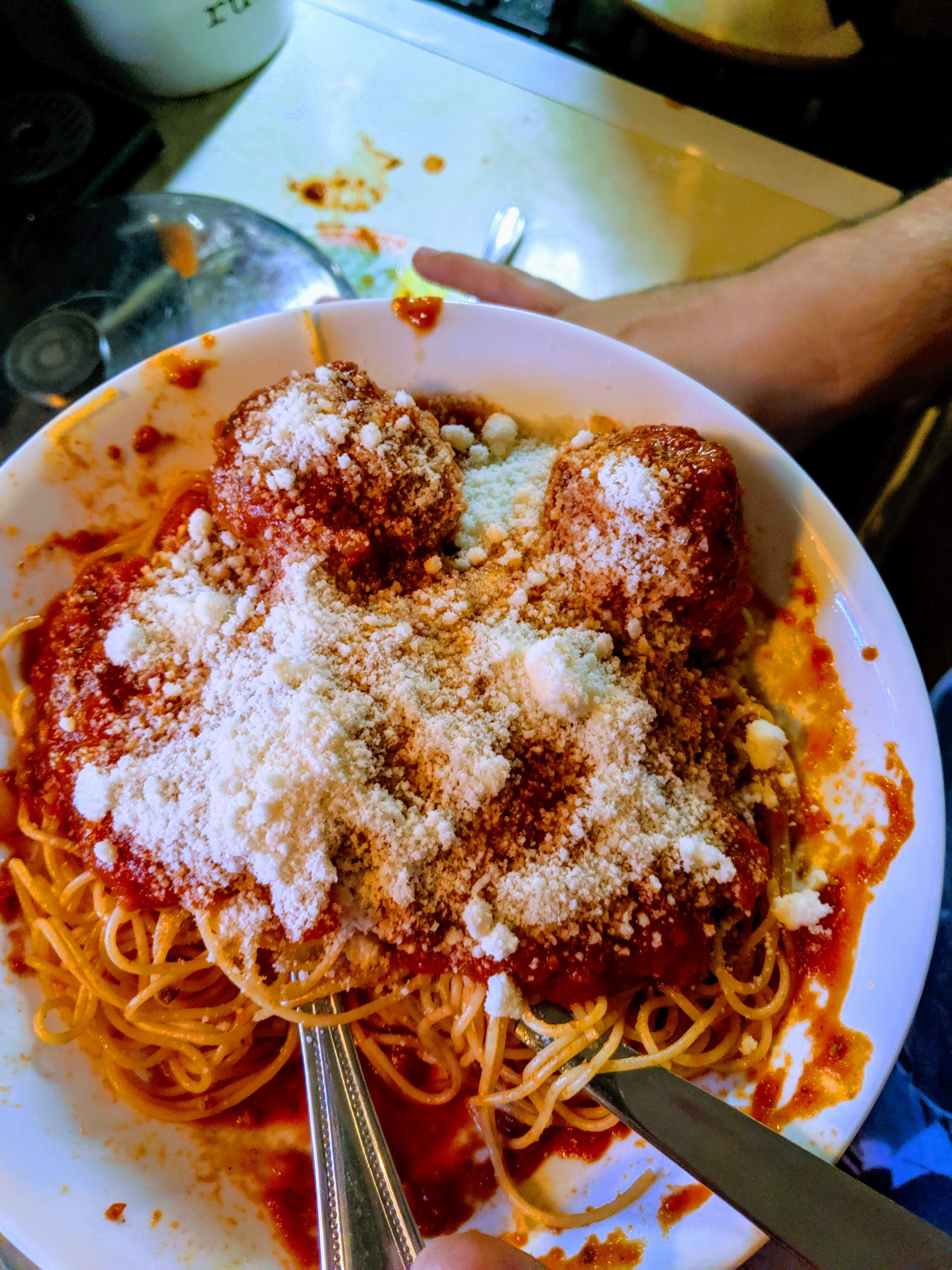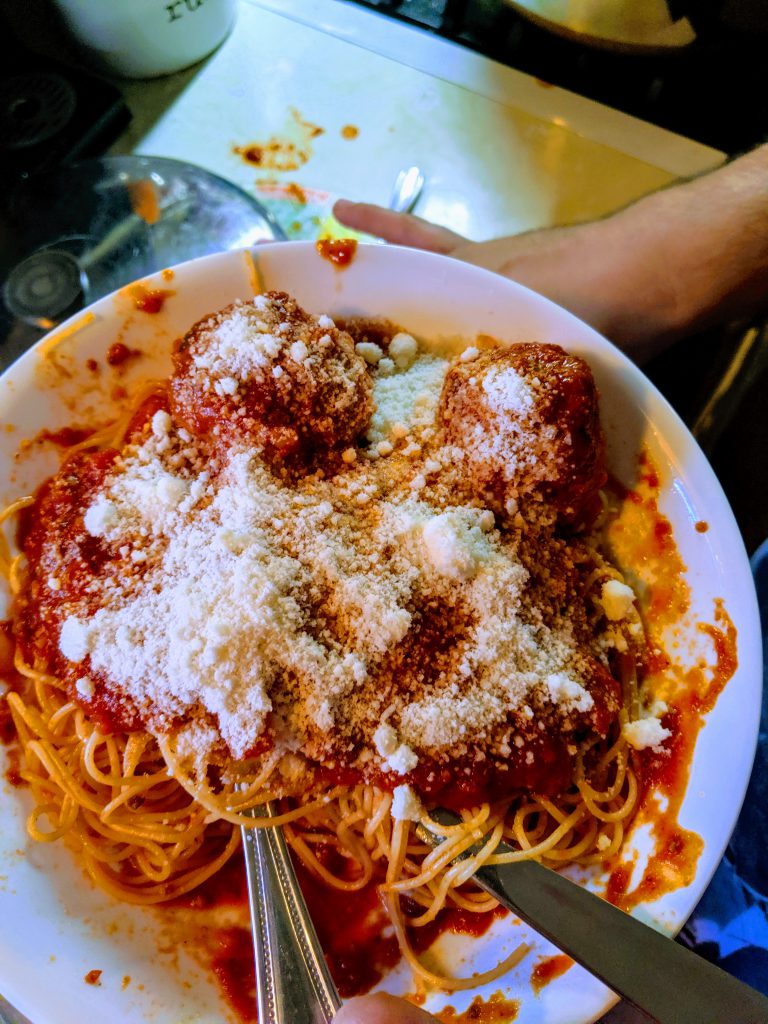 First let me say, I really don't measure everything. These are the ingredients that I find make the best
sauce, but sometimes I change it up. Sometimes I throw in finely chopped green peppers, this gives a
different flavor. Sometimes I make meat sauce, sometimes sauce and meatballs (recipe below). If you
don't have fresh herbs use dried…it won't be the same flavor but it will work. Some of my family throws in
a couple of hard-boiled eggs. You can add different meats to the sauce to add to the flavor…a couple of ribs…whatever you have. Experiment, make the sauce your own.
Second, plan on spending a lot of time in the kitchen when you make this. But, remember…this makes a
lot of sauce and it freezes very well. I usually try to start this by 9 or 10 in the morning. Put a big saucepan and another pan to brown the sausage on the stove. I use a 16-quart saucepan. If you don't have a pan this size or relatively close then just cut the recipe down because you're going to need it, especially if you're adding meatballs.

Ingredients:
Olive Oil (just keep the bottle close by)
2-3 Medium Onions ~ Diced (I use red onions)
6-8 cloves of Garlic ~ peeled and finely chopped
Crushed Red Pepper to taste (about a silver dollar size pile in your palm…my mother-in-law taught me this)
Salt and Pepper (to taste)
Red Wine (optional) ~ about a cup
4-6 links Italian Sausage ~ cut in half (I use pork because it gives the sauce the best flavor. For a meat sauce I remove it from the casing like bulk sausage)
*4 cans (29 oz) San Marzano Peeled Tomatoes
2 (29 oz) Cans of Water
1-2 Cans (18 oz) Tomato Paste (depending on how thick you want the sauce)
2 Cans Petite Diced Tomatoes
Sugar to taste (About a Tablespoon and sometimes I use brown sugar, it depends on how sweet the
tomatoes are)
Fresh Basil (a lot…I love basil and tomatoes, maybe 20 – 30+ leaves)) chopped or torn into small pieces
Fresh Oregano ~ chopped finely (stems removed)
Freshly Grated Asiago Cheese to taste (a good couple of handfuls)

*I use San Marzano Peeled Tomatoes instead of Tomato Puree. The flavor is amazing, it
really makes a difference and is worth the higher price. I put them in my food processor prior to adding it,
for a smooth sauce.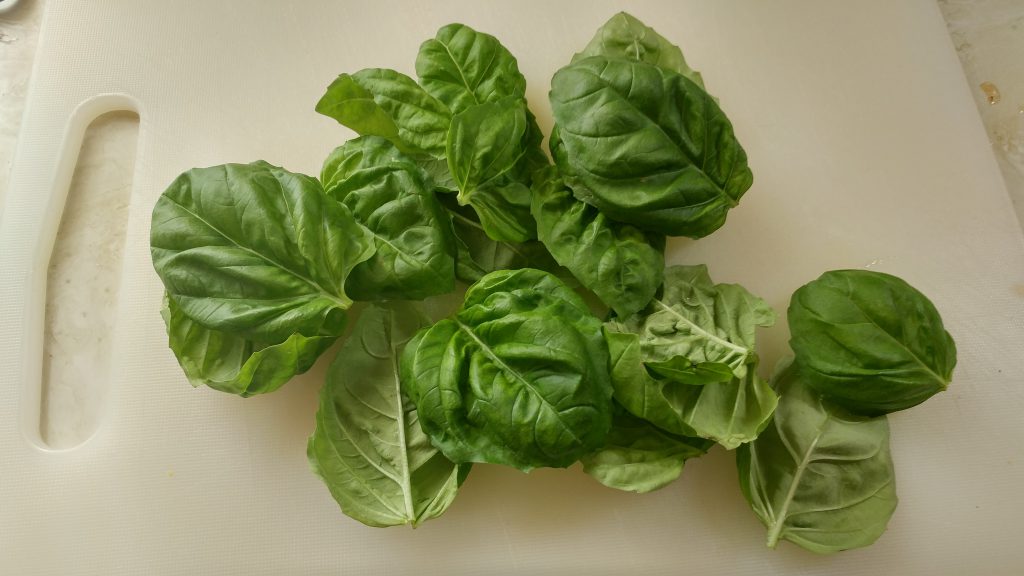 Heat the saucepan to medium heat and then add olive oil ( enough to cover the bottom).
Add the diced onions and saute them until they are translucent.
Add the finely chopped garlic and saute until tender but do not brown.
Add the salt and pepper and the crushed red pepper.
Let this cook on low to medium flame for about 5 minutes.
Add optional Red Wine and let cook for about 10 minutes
Add the Peeled Tomatoes or Tomato Puree, Water, Tomato Paste, and Diced Tomatoes.
Stir with a large whisk until the tomato paste is well mixed.
Stir in the sugar (don't over do on the sugar, you can always add more)
Meanwhile in the other pan over medium to high heat, heat the olive oil (enough to cover the bottom)
Add the Italian sausage and brown on all sides (for meat sauce remove the sausage from the casing) and then brown in the olive oil.
Add the sausage to the tomato mixture and stir
Add the basil and oregano
Stir well
Add Asiago Cheese
If you have meatballs or meat sauce (recipe below) add them now (cook meatballs in sauce for at
least an hour I prefer many hours)
Continue to simmer on very low heat uncovered…stirring occasionally until dinner 5-6 o'clock
Taste a few times as the day goes on so that you know if you'd like to add more of anything. Take a
piece of bread and dip or just use a spoon. Taste is individual.

Meatballs/Meat Sauce:
Again, these measurements are approximate. If you don't have fresh herbs for the meatballs you can use dried spices.

Ingredients:
3 lbs Meatloaf Mix (Beef, Pork, and Veal) ~ ground beef works too it's just a different flavor)
4 eggs
1 cup Fresh Grated Parmesan Cheese
1 cup or so of Bread Crumbs ( I use plain)
Fresh Basil (finely chopped or torn) ~ to taste, 10- 20 leaves (dried about 2 tablespoons)
Fresh Italian Flatleaf Parsley ~ finely chopped, about a 1/2 cup (dried about 2 tablespoons)
Fresh Oregano ~ Finely Chopped, about a 1/2 cup (dried about 2 tablespoons)
Salt and Pepper ~ to taste

Directions:
Mix ingredients very well.
Form into balls and brown on all sides in olive oil in a large pan ( I use the one I use for the sausage)
~ they can also be baked on a cookie sheet in a 350° oven for about 30 min
Once browned add to sauce and stir.
*For Meat Sauce do not form into balls, just throw your meat mixture in the pan with heated olive oil and brown it while chopping coarsely to throw in the sauce.
---