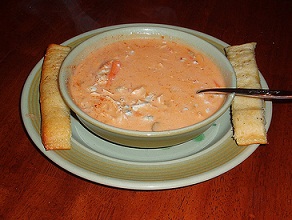 Yummy recipe from Kelly S…it's delicious!
Ingredients:

½ c. chopped onions

2 gloves garlic

1 tbsp olive oil

2 cans cream of celery soup

2 potatoes cooked & diced  (I used canned diced)

1 cup shredded carrots   (Wegman's sells bags of celery, carrots and onion together already diced)

1 cup diced celery

2-3 cups shredded cooked chicken  (I buy a roasted chicken from Tops or Wegman's)

¼ – ½ c. franks hot sauce

1 can chicken broth

half & half or heavy cream

crumbled bleu cheese

Directions:

Saute onions & garlic in the olive oil.

Add the cream of celery soup and mix well.

Stir in the potatoes, carrots, celery and chicken.

Add hot sauce to taste.

Stir in 1 can chicken broth

After heated, add  some ½ & ½ or heavy cream to soup.

Serve with  some blue cheese crumbles sprinkled on top.