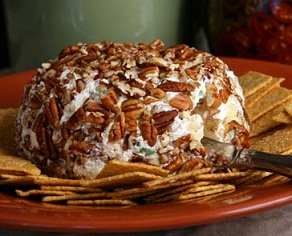 This recipe is from my friend Peg!
Ingredients:
16 ounces cream cheese
2 bunches of scallions chopped up
14 ounces of crushed pineapple drained
2 cups of chopped pecans
Directions:
Mix all together and chill for about 4 hours.
Serve with wheat thins
I usually cut the ingredients in half because it makes quite a large dip!