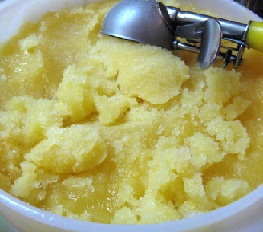 This recipe is from Barb K and I'll be trying it this weekend!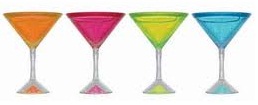 Ingredients:
7 cups water
2 cups sugar
4 green tea bags
12 oz frozen orange juice concentrate
12 oz frozen lemonade concentrate
2 cups vodka
Directions:
In a saucepan, mix 7 cups of water & 2 cups of sugar and cook until sugar dissolves.
Boil 2 cups of water & add 4 green tea bags & soak 5 minutes.
Add green tea to sugar water.
Add orange juice,  lemonade & vodka to green tea mixture.
Stir well and freeze.
Serve with 7 up or Iced Tea