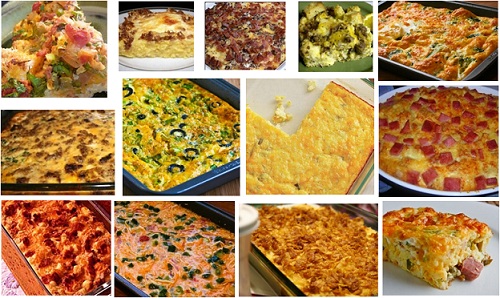 A Simple Recipe with so Many Variations
The possibilities are endless!
Directions:
16 Eggs

12 slices of cheese or shredded (your choice of type)

2 cups milk

1 lb bacon, sausage,ham (cooked and in bite-size pieces) or chopped and steamed broccoli or other veggie or veggies of choice
Ingredients:

Line the bottom of a 9 x 13 pan with cheese.

Beat eggs and milk & pour over cheese.

Add meat and/or veggies.

Bake at 350° for 35-45 minutes.


Let stand for 15 minutes before cutting.
*Leftovers can be refrigerated and reheated in the microwave…still yummy the next day.
*This can also be made the day ahead and reheated the next.