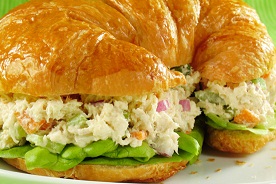 Chicken salad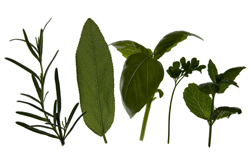 Ingredients:
4 cooked, boneless chicken breast

1 small red onion, finely diced


2-3 scallions (chopped)

about 1/2 cup mayonnaise (to taste)

1/2 cup plain yogurt

2 tbsp lemon juice

1 tbsp brown sugar

salt & pepper (to taste)

dash of Cayenne Pepper


2 cup green grapes (cut in half)…don't tell Jenn!

Optional: finely diced celery

Directions:
Cut up chicken in bite-size pieces or shred, place in a large bowl & set aside.

Combine: mayo, yogurt, & lemon juice.

Stir in brown sugar, salt, pepper and a dash or 2 of cayenne pepper.

Add halved grapes, celery(optional) and scallion to the chicken, stir gently with a fork to combine.

Add mayonnaise/yogurt mixture to the chicken, thoroughly combine.

Serve on lettuce or my favorite, on a croissant for delicious lunch.